Help! A box of Crayons and a bunch of bats have invaded the Disneyland resort! Stitchland, er, I mean Tomorrowland over in Orlando opens a new attraction and there is debate regarding tripods in Tokyo. Welcome to the MiceChat Round-Up! - Fishbulb
Editor's Pick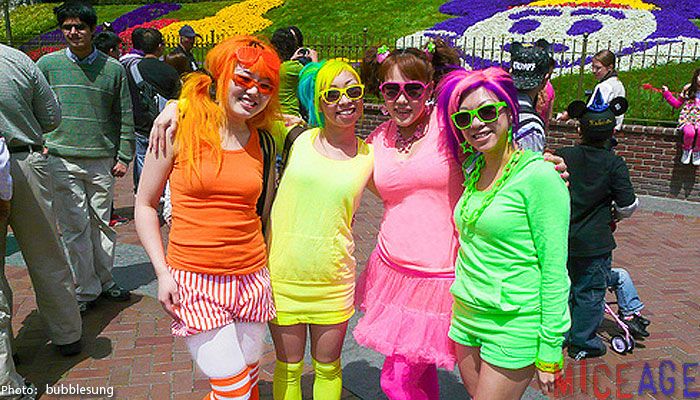 Box of Crayons Day! 4.11.09
bubblesung has returned with another report, More colorful and More fun than before! Just a friendly word of caution: You may want to get your sunglasses out before viewing these pictures!

BBQ for the rich! Forget the rest of us.

This week we have an update on a possible makeover for Star Tours, Improvements for the Electrical Parade and Pixie Hollow, vote for your favorite attraction from Tomorrowland circa 1967, and much more!~ Aladdin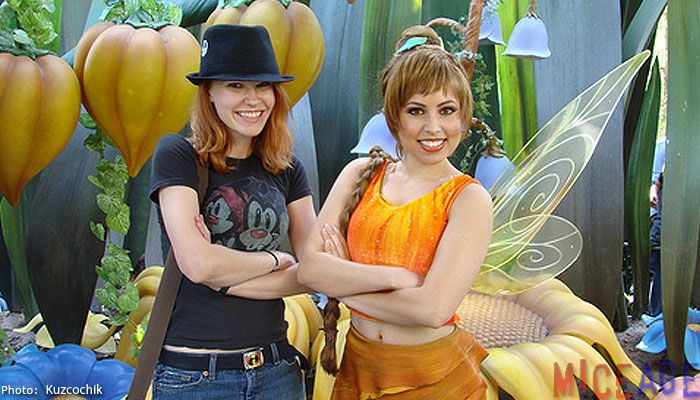 4/23-26: Curse Your Tiny Paper Hat!!: A Kuzcochik Trip Report
Kuzcochik starts off her whirlwind report with Dinosaurs, Fairies, the real Disney Studios, along with her famous commentary! And that's only the beginning of her report! See it all here!

Hooray for first trip reports! (lots of pictures!)
LovelyLocks takes us along on her church sleepover, and then to Downtown Disney, the Grand Californian, and Disneyland. See her first trip report here!

Which of the following 'TL:67' attractions made the biggest impression on you?
Tomorrowland_1967 asks us a question, inspired by their name. Which 1967 Tomorrowland Attraction had the biggest impact on you? Take a look at the attractions listed on this poll, and vote for your favorite!
Join the MiceChatters on Saturday evening May 16th for the "Festival Wine Reception." Tickets are $55 and are purchased through Disney HERE. We hope you can join us! Review the thread here.
Star Tours: Shooting Footage Now!
Is it possible that a Star Tours Update is moving forward? Zoe Necrosis finds some new rumors that filming might be taking place! Check out the latest info here!

Tow Mater's Junkyard Jubilee May Boast Unique and Unexpected FlatRide System
Ride Warrior has found some information about how this new Radiator Springs attraction may operate!

Rides and attractions you were freaked out by as a kid?
1313Imagination wonders which attractions at Disneyland, you shied away from, as child. Tell us which ones were too frightening for you in your early years!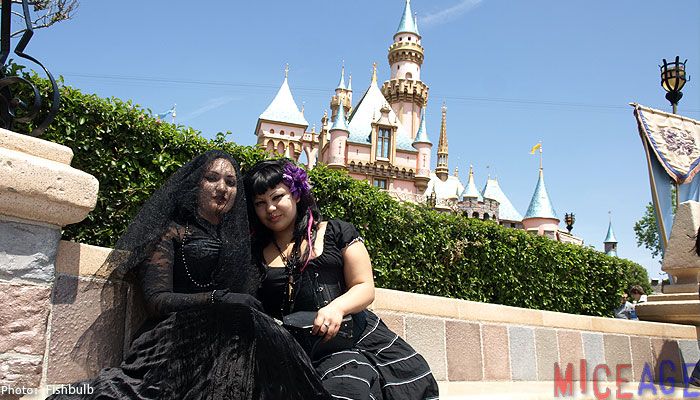 Fishbulb's Bat's Day Pics
Fishy delivers the pics on what he calls an "Easter Parade directed by Tim Burton".

Bats Day Photos?
aimster asks for Bat's Day pictures, and Darkbeer delivers. Take a look at the sights from this springtime? celebration.

Participated in DCA Focus Group Discussion
Have you ever wondered if Disney does other research besides polls taken at the entry gates? Skunkwerx brings us a firsthand account of how Disney gathers information in other way!

Disneyland's Electrical Parade 'Improvements'
villagecreator points us to a video that details some of the upcoming changes to the Electrical Parade, and to Pixie Hollow! Find out more, here!

The Disneyland Photoshop Competition- Round 13! (Thunder sounds)
Brer Stefan celebrates the 13th round of the Photoshop competition, by unlocking a door with a key of imagination, into another dimension, a land of both shadow and substance, things and ideas. It's time for you to crossover to this dimension of sight, this dimension of mind . . .


Coming to a galaxy near you! Star Wars Weekends are on the horizon and a furry blue alien is already invading the Parks! We also have an excellent Trip Report and a hat scratching question...~ PEZZ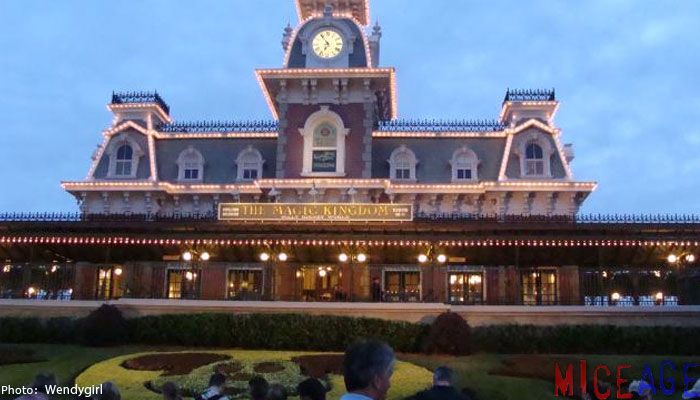 A Disneyland Gal's Trip to Walt Disney World - lots of words, lots of photos.
California gal Wendygirl and her daughter had 5 fun-filled days at WDW recently and they bring the magic home to MiceChat! Very insightful reading with awesome photos to boot!

Video from the New Stitch 'Attraction'
Everyone's favorite blue alien is on the attack with a new show opening in Tomorrowland! Flynnibus has some video to show and discussions take off! Everybody's a critic. And this one is getting some harsh reviews so far...

2009 StarWars Weekends' Poster Banners, Characters Appearing, and Merchandise
Ride Warrior has some eye-popping promotional material and merchandise offerings for this year's Star Wars Weekend! May the Force be with You(r checkbook)!

Star Wars Weekend Posters
OogieBoogie also has some poster-riffic ads to display to get your Jedi Nerd activated!

Bob Weis on Sorcerer Mickey Hat
Robonics95 has an overheard snippet from a noted Imagineer that may portend the demise of the much maligned Sorcerer Mickey Hat that looms in Hollywood Studios. Could the wrecking ball be coming for the cone shaped monstrosity? Or is he just talking out of his hat?




From around the world to your computer! This week, there are rumblings in the East about finances and expansions. Also, a look at influences and camera contraband at TDL... ~ PEZZ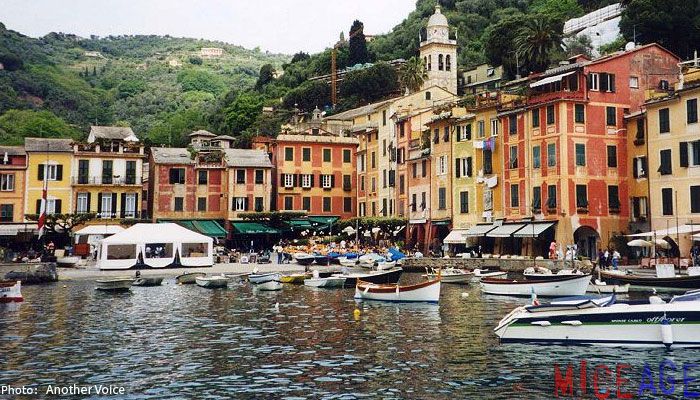 Influences on Tokyo DisneySea.
Another Voice is back to discuss some of the many and varied influences on the beautiful park that is DisneySea!

Tripod Ban
Another Voice has another thread... This one deals with Tokyo Disneyland's ban on any type of camera-steadying device. Even the little ones that look like strange, 3 finger robot hands! You'd really think the Japanese would have more respect for robot hands...

Expansion financing news from RTHK
According to Mclubber, Hong Kong Disneyland is rumored to be getting an infusion of money to expand the fledgling Park. Should they add more lands? Another Park? A downtown district? Share your thoughts here!

After Shanghai, what other destinations for future Disney theme parks?
Since Shanghai Disney is (almost) a sure thing, Loaloa55 wants to know what other places would be likely candidates for a Disney Park (or two)? India seems to be high on the list but can you imagine the lines?

Looks like the April showers decided that May was a much better month for their downpours. So as the raindrops fall on my little corner of the desert, let's see what's happening of note this week! ~ elly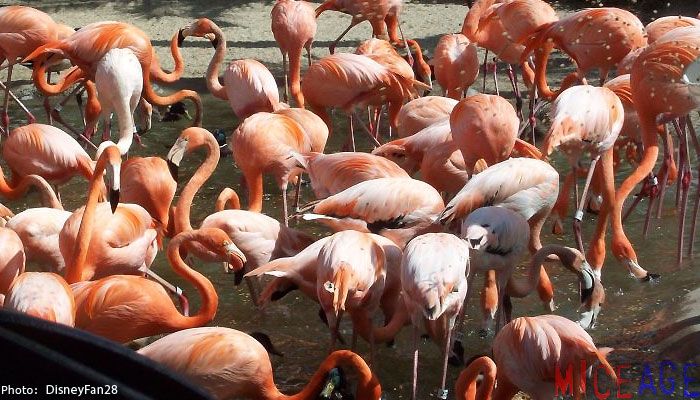 San Diego Zoo & more (lots of pics..56K warning)
The San Diego Zoo seems to be getting a lot of love lately. Our latest trip report from there comes from DisneyFan28 and make me want to visit there even more one of these days.

Manta Soft Opens
sir clinksalot brings us the news that we've been talking about for months here in the Other Parks section: Manta at Sea World Orlando is finally open! Check out the thread for videos of the ride, and let us know what you thought if you've ridden it this week.


This week we meet a new MiceChatter, catch up with a longtime member, check out some interesting advertising, discuss high school reunions, family drama, and Michael J. Fox. ~ disneyballerina
New guy here...
New MiceChatter lakewood takes a moment to say hello and introduce himself to the community. Please join in and extend a warm MC hello to help welcome him to the MiceChat family!

Making America Skinny Again... One Slap at a Time!
Could Slap Chop be the new Rickroll? Barbossa posts this Rap Chop re-mix for your entertainment.



5/1: Werner Weiss - The Original Backstage Studio Tour
Step through the gates of YesterStudios and enter a working movie and television Production Center. Your stay will include an in-depth look at live action movies and television, and a unique opportunity to visit Disney animators working on their newest featurettes.

5/4: Andy Castro - Dateline Disneyland
Main Street Windows, Tomorrowland refurbs, California Construction, and MORE!

5/1: David Michael - In The Parks
Virgins, Bats, Cerveza Negro, Mojo, Sideways Racing, and more!

4/30 - Steve DeGaetano - In Earnest, Pt. III
Steve continues the story of the Disneyland Railroad's Ernest S. Marsh, Part Three.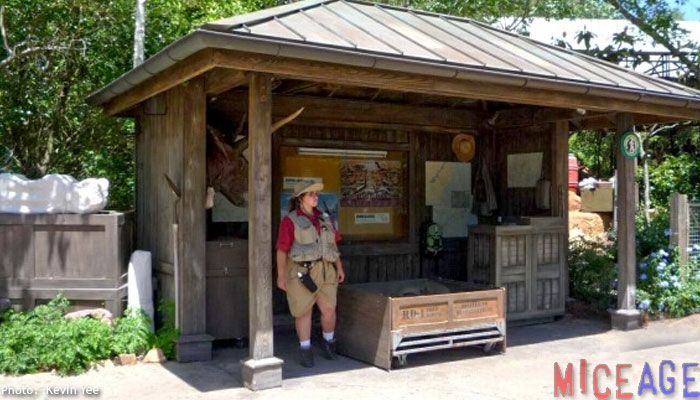 4/28: Kevin Yee- Clubbing
Kevin on what's up for kids at Disney World. He also has an Animal Kingdom Picnic Follow-Up, discuss it all here...

4/21: Al Lutz - Return to Flash Mountain
The possible return of naughty flashes on Splash Mt. continues to generate national media interest in Al's last update. Join the discussion already in progress.


Treehouse villas
Opening later this year, the Treehouse Villas will revive a longstanding and truly unique WDW resort experience. Michey wonders if anyone has stayed at the Saratoga Springs Resort and can offer thoughts on one of the newer DVC properties.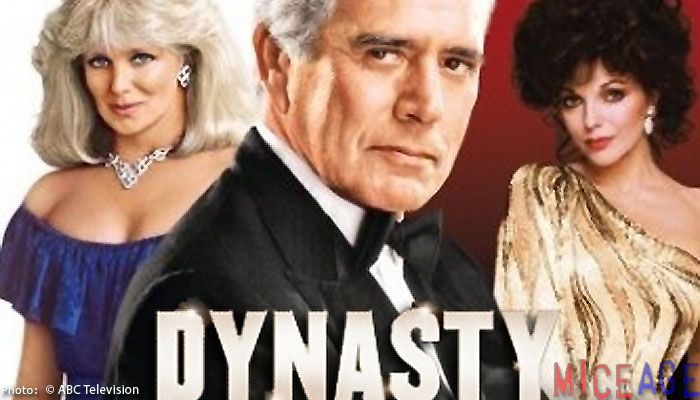 If Star Wars was a 70s/80s TV Drama
Did you remember that May 4th was 'Star Wars Day'? In honor of this truly momentous day in the year, aimster brings us this video that visualizes what 'Star Wars' might have been like as a TV drama.

Childhood Favourites?
After a week in the real Sherwood Forest, Nathan Detroit reminisced about watching 'Robin Hood' over and over again as a child. What movies bring you back to the warm and fuzzy memories of childhood?

Worst Band Ever!!!
The thread title says it all. Enter your thoughts for the 'Worst Band Ever' right here!

A Snuggie adventure in Disneyland???? Could make for some funny pictures
brad chowen suggests a meet at Disneyland for his new cult, The People's Front of the Snuggie. Are you game for being photographed in public wearing a Sunggie?

New Dave Avanzino Artwork
What's better than finding out about new Disney artwork? How about finding out about it from the artist himself? See what Dave Avanzino has to say about the amazing art he created for this years Food and Wine Festival at DCA. As a bonus for our readers, you will also get a few 'spoilers' from the artist.